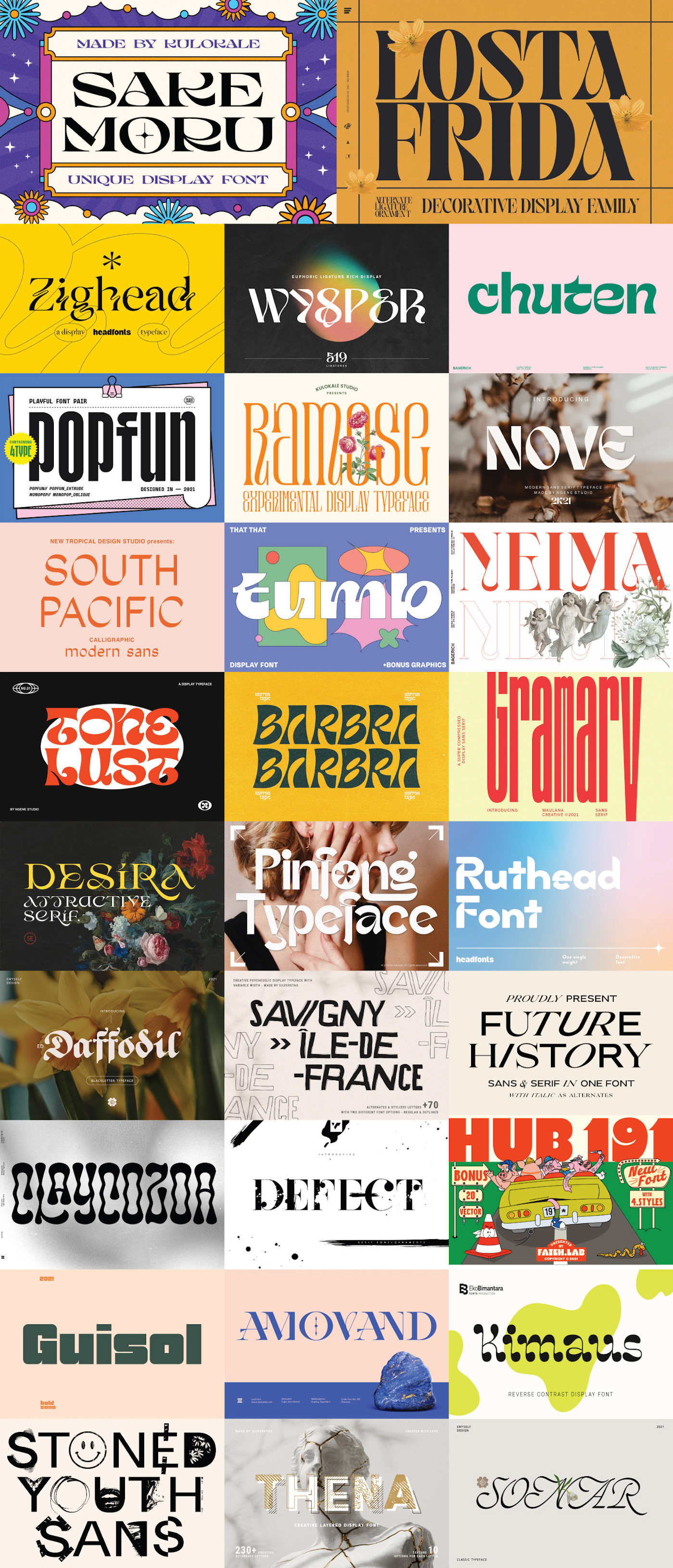 This bundle features a huge variety of styles, so no matter your situation there should be a product for you.
We've included elegant serif & sans serif fonts, hybrid graphic fonts, layered display typefaces and plenty of products with experimental letterforms.
Perfect for projects like branding & logos, headings, advertising, product packaging, web design, print design & much more!
Don't miss this amazing bundle - Over $410 off for a limited time only!